5 Off-beat things to do when in Paris
A visit to Europe is incomplete without touring one of its most beautiful cities – Paris. The classic gothic architecture, monuments and museums ooze an aura of the city's rich culture and heritage. Although Paris houses some of the popular tourist spots which attract tourists from all over the world but it also has some unique and lesser known charms which can give the visitors an equally exuberant experience. So, here is the countdown to five such off-beat things one can do when visiting Paris.
1. Visit Louvre Museum At Night
Visiting Paris means seeing something which we all have been seeing in history textbooks since school – Mona Lisa painting. But, visiting the Louvre museum during the day will mean queuing for hours and jostling through the crowd to have a glimpse of it, which is a big buzz killer! Hence, visit it at night, when the crowd has cleared. It is a beautiful sight that should not be missed when the Louvre pyramid lights up.
2. Paris View From Montparnasse Tower

A visit to Paris is incomplete without the gargantuan Eiffel Tower. Tourists flock to visit the monument, go to its upper levels to have a panoramic view of the entire Paris city. But, what if you had the same view with Eiffel Tower in it? Seems jaw-dropping right, this is where another tower comes to our list – Montparnasse Tower. It is one of the Europe's tallest buildings. With ticket costs half of Eiffel Tower and no queues, it is a must to visit the tower at night where you will get to see the captivating Paris city-lights at night along with the glittering Eiffel Tower.
3. Catacombs Of Paris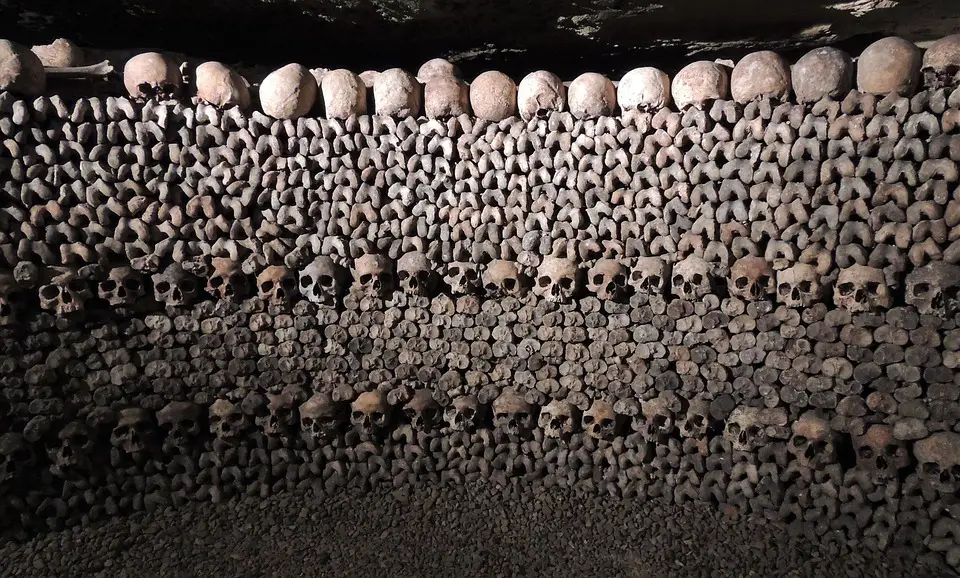 Now this is completely off-beat from the usual tourist spot – The Catacombs of Paris, is where you get to see millions of skeletons! At the end of 18th century, 6 million skeletal bodies from various overflowing cemeteries were shifted to this ossuary located at Denfert-Rochereau. At the start, the visitors are greeted with Arrête, c'est ici l'empire de la mort, which translates to "Stop, here lies the Empire of Death". The walls are filled with phrases, poems and writings and rest assured, a visit to this place will give you euphoric chills!
4. Watch The French Cinema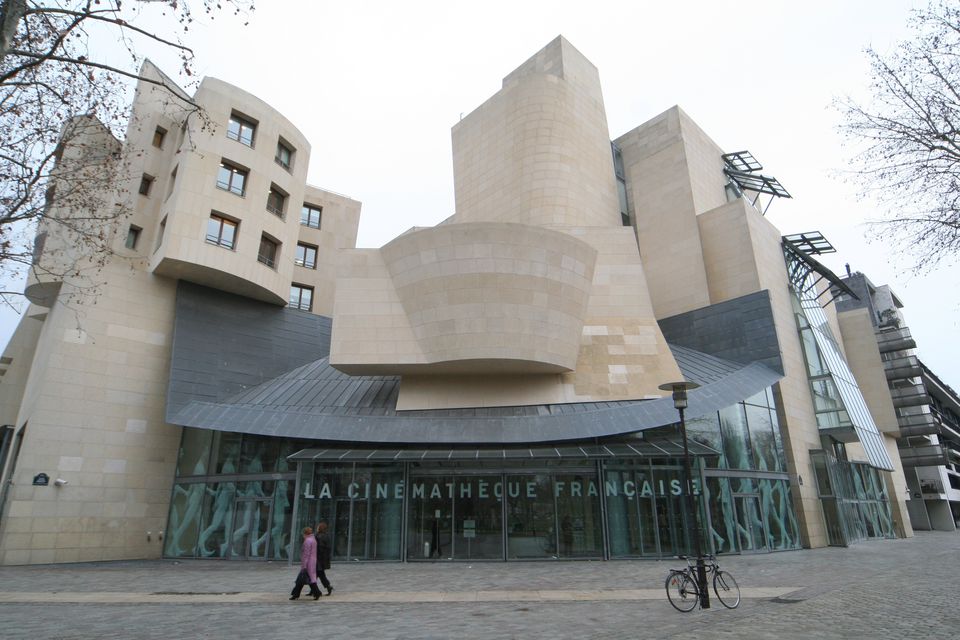 For the movie lovers, French Cinema is an absolute haven, for their movies are pieces of art! In case you wonder, France is the birthplace of cinema and produces one of the most popular and intriguing movies in the world. So, visit the classic cinema halls in Paris such as Cinematheque francaise film center and relish yourself over some high-quality films.
5. Ballroom Dancing At Jardin Tino Rossi
One of the most singular things that you will ever come across while visiting Paris, during June till August, is that people gather on banks of Port Saint-Bernard at twilight and dance! There are various forms of dance covered such as tango, salsa, waltz and swing and one can experience this joyous activity and perfect some moves with your loved ones!